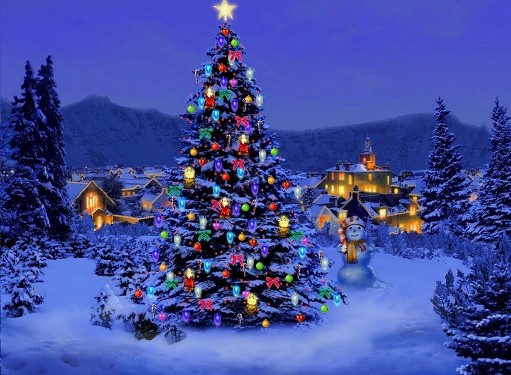 [DCCC press release, Wednesday, August 13, 2014.]
Rehearsals to begin for Dickinson County Community Chorus
The Dickinson County Community Chorus will begin its 48th season on Tuesday, Sept. 9, at 7 p.m. with its first rehearsal.
This rehearsal will be for 2014's upcoming "Sounds of Christmas" concert.
All rehearsals will be held on Tuesday evenings from 7 to 9 p.m. in the Fellowship Hall of the First Presbyterian Church at 395 Hamilton Avenue in Kingsford.
The Christmas concert will be presented on December 1st and 2nd at the Kingsford High School auditorium (one performance per night).
The chorus will be under the leadership of Kingsford High School's choral director and DCCC's principal conductor Crystal Hogan. Jean Panek will serve as accompanist for the group. Iron Mountain Schools' choral director, Gail Vornkahl, will serve as the associate conductor, and John Calo will continue to be the chorus's assistant director.
"We have planned an outstanding selection of music that will be exciting for singers and audience alike," said Hogan.
There is no charge for membership in the chorus, and there are no auditions. However, prospective new members should possess some knowledge of choral singing.
DCCC encourages Bay West students to contact Crystal Hogan if they are interested it acquiring credit through the college.
Any questions should be directed to Crystal Hogan at (906) 396-8562.
* * *
DCCC fall dates:
Dickinson County Community Chorus rehearsals: September 9, 16, 23, 30, October 7, 14, 21,28, November 4, 11, 18, 25, and Sunday, November 30.
Dickinson County Community Chorus performances: December 1st and 2nd (7PM).