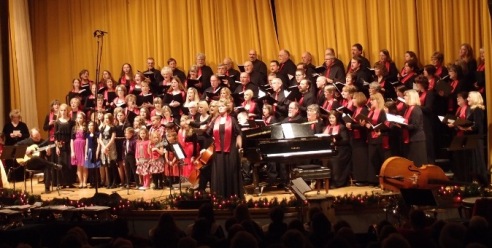 Dickinson County Community Chorus, singing Finale with audience on Monday, December 1, 2014
2015 Holy Week Concert
Dickinson County Community Chorus
Tuesday, 13 January 2015: Rehearsal begins for the 2015 Holy Week Concert. 7:00 p.m. Central Time, <First Presbyterian Church>, Kingsford, Michigan. Under the direction of Gail Vornkahl, DCCC's Associate Conductor.
Tuesday, 31 March, 2015: 2015 Holy Week Concert. 7:30 p.m. Central Time, Saint Mary and Saint Joseph Church, Iron Mountain, Michigan.
The Chorus, Children's Chorus, and Orchestra off and on throughout the evening, Monday, December 1, 2014. The fifth photo is the house on its feet giving a well-deserved standing ovation to everyone for an excellent performance. DCCC's final performance of Sounds of Christmas 2014 is at 7:00 p.m. CST on Tuesday, December 2, at Kingsford High School Auditorium. [Large photos for detail and downloading, and considerably more photographs, are forthcoming. Eventually. And, with luck, Frank Smith will take and share some of his characteristically superb pictures.]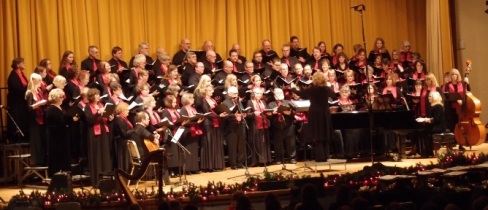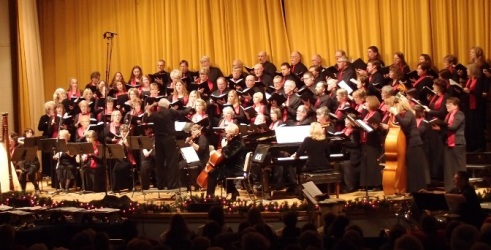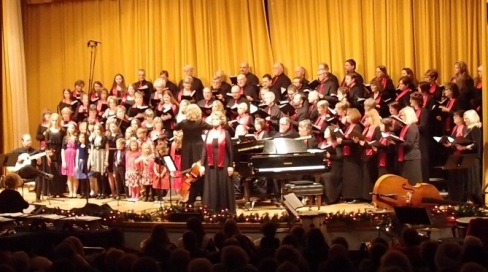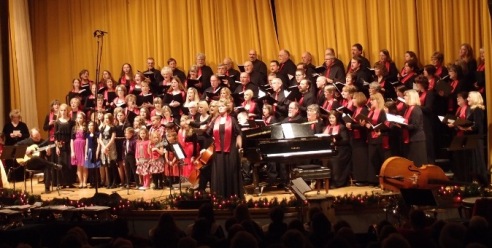 _____________________
Fine-tuning the chorus, children's chorus, and chorus orchestra for the 2014 Christmas concerts.