Announcement . . . Monday, 23 November 2015
"The DCCC rehearsal on Tuesday, November 24, will be held at the Kingsford High School Auditorium. THIS IS A DRESS REHEARSAL. Wear all black and we will give you a tie or scarf. There will be a formal picture taken at the beginning of the rehearsal. The picture will be used on the front page of the Daily News on Saturday.
"Tuesday's DCCC DRESS REHEARSAL is at 7:00 p.m. sharp! I will be there by 6:15 p.m. for any who want to practice solos or ensembles." Crystal Hogan
· · ·
In rehearsal.

Sounds of Christmas 2015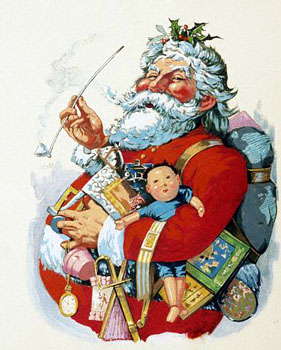 Press Release, 3 November 2015, about Tickets for Christmas Concert
Tickets on Sale for Dickinson County Community Chorus
Tickets are now on sale for the 49th annual "Sounds of Christmas" concert presented by the Dickinson County Community Chorus. The concert will be held on Monday, November 30th and Tuesday, December 1st. The program will be at 7 p.m. each evening at the Kingsford High School auditorium.
Directors Crystal Hogan, Gail Vornkahl and John Calo have selected some beautiful pieces of choral music for the season, some familiar and some new. There will also be various solos and ensembles on the program. Jean Panek will be the accompanist for the chorus. The DCCC Children's Chorus will also be featured during the concert.
Tickets for the concert are $10 for adults, and $5 for students. They can be purchased from any chorus member or at The Music Tree on Hughitt Street or at the door.
Proceeds from this concert supports the chorus in all their programs throughout the year.
A spokesman for the chorus advised that tickets be purchased early since there have been sellouts for both performances for the past several years.
· · ·
Audition results (solos and ensembles) for the Christmas concert are here.
· · ·
In memory of former DCCC accompanist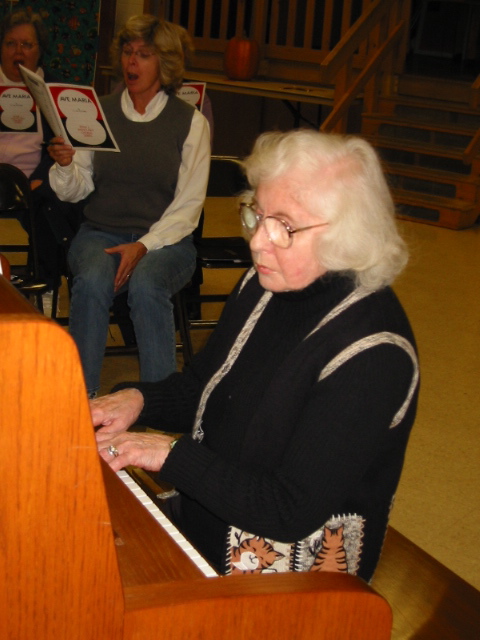 Dorothy Pavlik
12 August 1929 - 27 July 2015
Pictured here at rehearsal, Fall 2006.