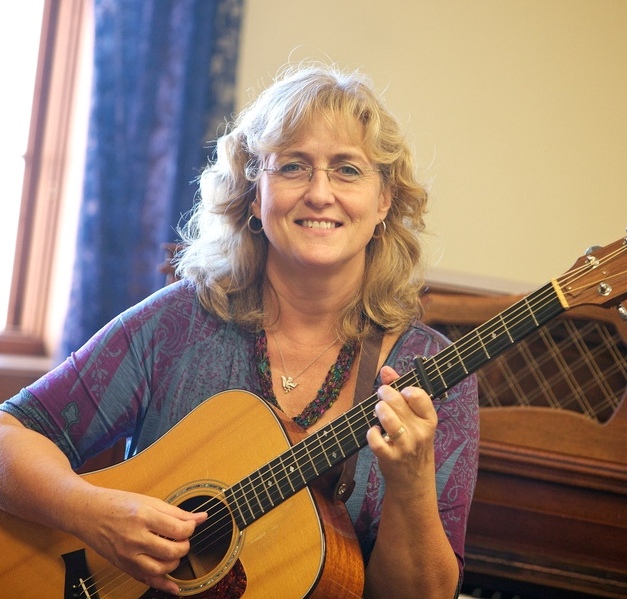 Distinguished Invitation and Honor
to Kingsford Teacher and DCCC Director
The Wisconsin State Music Conference has selected Music – Creating Connections: A potpourri of techniques and ideas for the choral and general music teacher from 35 years of trial, error, and success, by veteran local teacher and musician Crystal Hogan, for presentation at a session of the same name for its annual conference in 2014. The Conference has invited Ms. Hogan to make the presentation there in Madison in October.

A resident of Iron Mountain since 1979, Crystal Hogan holds a B.A. degree in Music Education and an M.A. degree in Education. In 1982 she also received Kodaly Certification.

Next fall Ms. Hogan will begin her 36th year as principally a vocal, choral, exploratory, and general music instructor in the community – 20 years at Florence Public Schools in Wisconsin and 15 years at Breitung Township Public Schools in Kingsford, Michigan.

Ms. Hogan is also active in church music (singer, accompanist, guitarist, pianist, organist, praise music, etc.), community musical groups, as a director of touring student musical groups in the U.S. and abroad, and as a participating educator in camps, workshops, and regional universities and junior colleges. She has performed and recorded as a soloist and with the versatile folk and hybrid group WindSong, and she continues to perform and record as a soloist.

Presently Ms. Hogan is also the musical director and principal conductor of the Dickinson County Community Chorus, a popular, versatile, and distinguished two-state, multi-county musical group based in Kingsford, Michigan. In 2013, DCCC awarded her this spot after she had served for several years as associate conductor, and Ms. Hogan is the organization's fourth director in its 47-year existence.